COACH OUTLET – POP TO PERM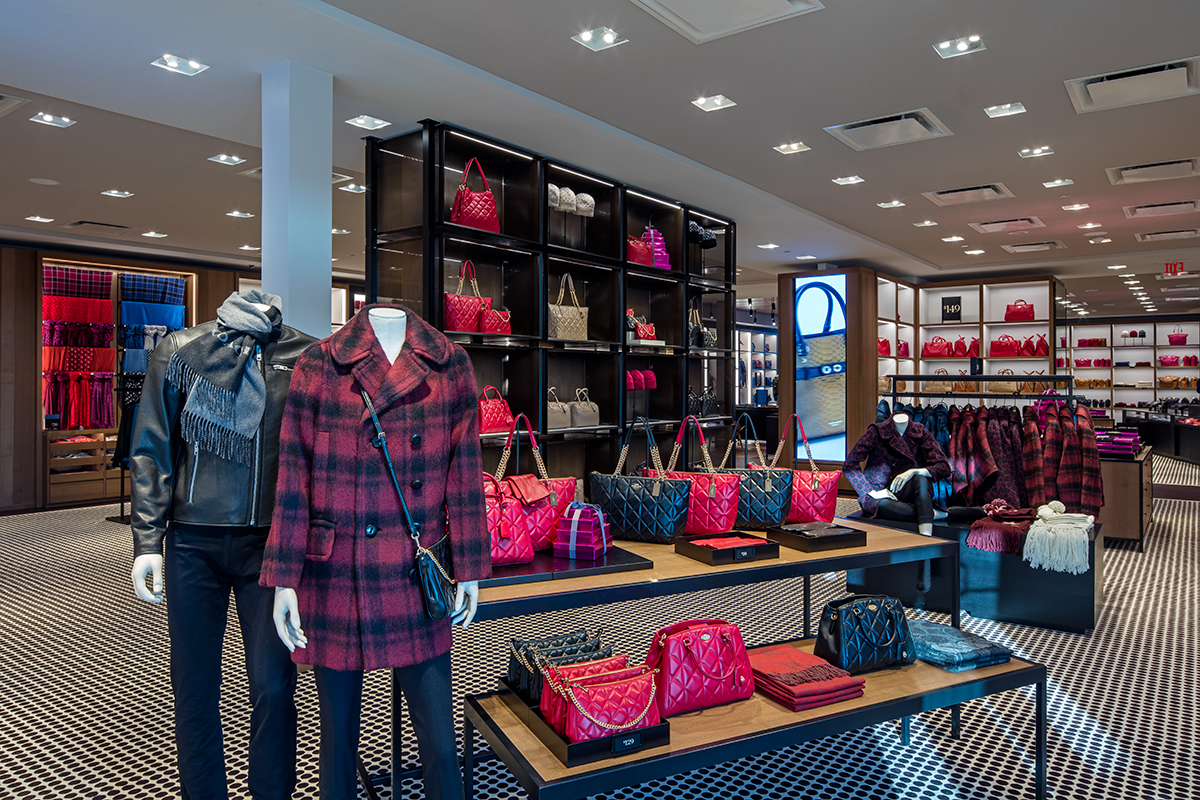 Client: KKR & Co. + Legends Kansas City
Title: Coach Outlet – Pop to Perm
Category: Asset Optimization
Award: 2016 U.S. Maxi Gold Winner
Challenge:
Strategy+Style's leasing intelligence uncovered that Coach would be selecting only five U.S. centers in which to open percentage rent pop-up outlet locations to deplete excess merchandise. These five stores, including one location slated to open at Legends Outlets Kansas City, would be open from Memorial Day to Labor Day.
Recognizing the importance percentage rent deals can have on an asset's NOI, ownership announced a mandate: convert Coach Outlet's pop-up store into a permanent location.
Approach:
Armed with the knowledge that Coach consistently ranked as one of the top performers in the outlet industry, Strategy+Style set out to creatively work within the confines of its temporary tenant's brand standards to execute a meaningful, sales-driven marketing program. Due to shifts in leadership and a new outlet store direction that was yet to be solidified, Coach Outlet was not able to actively market the store location. Plus, with just one Coach branded creative asset available, the Strategy+Style team utilized its years of experience to create a full visual marketing and promotional campaign.
Tactics:
In light of Coach's decision, the team convinced ownership to allocate additional marketing dollars to support the store's brief stay. Following presenting program options at different spending levels, ownership agreed to a minimal $35,000 spend.
Strategy+Style worked to stretch the budget to develop and execute a robust marketing program that included 1) print advertising 2) digital/online advertising 3) public relations/media relations 4) social media and 5) on-site collateral. Specific elements included:

"Coming soon" and "grand opening" press releases, along with corresponding regional media outreach
The creation of a special "burst" tagged on all previously planned Legends Outlets Kansas City print and digital advertising publishing throughout the summer
"10 Day Coach Give-Away" contest executed on the outlet center's Facebook page
Mobile campaign to targeted demographics within a defined geo-fence
Eye-catching, concrete sidewalk graphics
An e-blast distributed to Legends Outlets Kansas City's VIP Shopper Club
Web banners posted on the Legends Outlets Kansas City website
Cover and post images used on Legends Outlets Kansas City's Facebook page and Twitter feed
Popular radio station remote broadcasting on-site during Coach Outlet's grand opening weekend
With just one Coach creative asset, Strategy+Style successfully developed and executed a strong marketing program that resonated with shoppers clamoring for Coach Outlet to open a permanent store in the Kansas City marketplace.
Grand opening weekend saw customer lines forming out the door and down the length of the building. What's more, the temporary store experienced sales of approximately $880,000 in 10 days. During the month of June, Coach sales hit $900,430. The store sales figures escalated to nearly $2,000,000 in just 45 days' time.
Coach Outlet extended its temporary lease agreement to remain open through the holiday shopping season.
Following its holiday season performance, Coach signed a five-year permanent lease deal—the only location of the original five selected to convert. In fact, Coach Outlet moved from a 6,750 square foot location to occupy a bigger 8,337 square foot space.